Dealing with a Death in the Family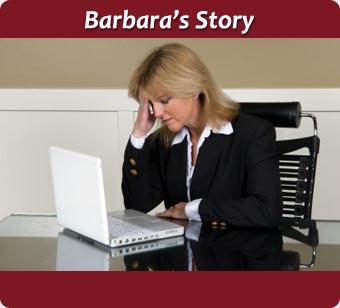 Barbara's* mother died recently. Barbara, a 38-year-old bank manager, and her brothers met and retained me, quite frankly, because they didn't know what to do.  I reviewed Mom's will and advised them on how to proceed. Since Mom had left a Will, I explained that a probate administration was necessary, and went through the steps involved in transferring their mother's assets into their names through the probate process. Although Barbara was very organized when she and her brothers first met with me, it was obvious that the family was still in shock and mourning over the loss of their mom, who died suddenly of a heart attack at age 68. All the brothers agreed Barbara should act as the personal representative of Mom's estate since they did not live in California, and had flown in only to attend Mom's funeral.
Through email and phone conversations, I assisted Barbara with the smooth transition of her mother's assets to herself and her older brothers during the probate administration. Barbara didn't need to fill out any of the forms or attend any court hearings, as I prepared all the documents for her, and made all the appearances in court on her behalf. I made every effort to take the burden of administration off Barbara's shoulders, giving her back the time to be with her family, and most importantly, to remember her mom.
* Identities have been changed to protect client's privacy
A Message from Shirley
There are few things more overwhelming than when a person loses a loved one. Often, the first time someone seeks out a trust and estate attorney is because someone close to him or her has died. When medical bills come in and the deceased person's obligations come due, they feel they don't have time to grieve because they need to focus on the person's estate matters. Whether there is a living trust, a will, or no documents at all, I am an experienced trust and estate lawyer who can help you handle the Trust and Probate Administration with efficiency and empathy for your family during this difficult time in their lives.