Updating your Estate Plan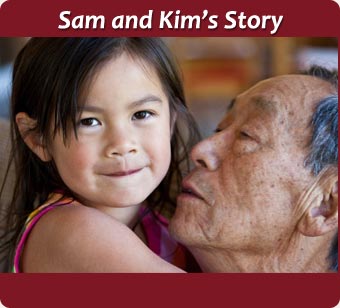 My clients Sam and Kim* are 68 and 62 years old, respectively. They met with me recently to update an estate plan they had created many years ago when they left for their first vacation away from their young children. They wanted to have the peace of mind that if anything happened to them on their flight to Thailand, their children would be taken care of. Now nearly twenty years have passed and their "young children" are now adults with their own children. Furthermore, their two sons have taken very different paths in life. Their older son is a successful, self-sufficient IT director, while their younger son is currently unemployed and struggling with alcohol addiction. While they supported their son's rehabilitation, they were very concerned about that son's creditors trying to gain access to his inheritance for payment of his debts.
With my advice and guidance, Sam and Kim updated their estate plan with instructions that their older son would receive his inheritance outright, while their younger son's inheritance would be kept in a special needs trust to protect his inheritance from creditors. This was a good solution that did not penalize either son for the direction each one has taken and addressed Sam and Kim's concerns about preserving the inheritance from their younger son's creditors.
* Identities have been changed to protect client's privacy
A Message from Shirley
As important as it is to create your estate plan, it's just as important to have the estate plan reviewed periodically to ensure the documents are still up-to-date and current with the latest changes in the law. For instance, many people create their estate plan when their children are young, but neglect to revise the documents as their families grow. It is always advisable to meet with a trust and will attorney to periodically review your Estate Plan, and make sure it is up to date.