Helping a Busy Young Family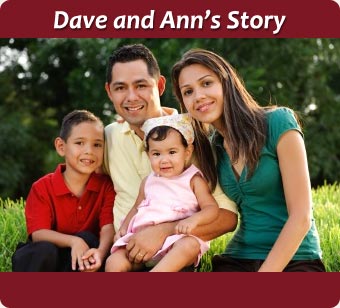 Dave and Ann* had been married for five years when they first became my clients.  Dave's 67-year-old mom had unexpectedly passed away. At the time, Dave called me to handle his mom's estate. Dave was a 31-years-old mechanical engineer who had recently been laid off from work, and Ann was a 29-year-old registered nurse. They knew they needed an estate plan for themselves, but just didn't have the time or extra funds to prepare one.
Then, two years later, Ann called Shirley to tell her that she and Dave had their first child!  With the birth of their son, Dave and Ann's #1 priority was creating an estate plan. Ann's nursing schedule was always changing, and Dave's schedule was just as unpredictable being a stay-at-home dad. Understanding their concerns, I met them at their home to gather the information I needed and advised them of the type of estate planning documents they should have. All remaining interviews and conversations were done by email and phone, and I accommodated their busy schedule by meeting them at their home in the evenings or on weekends when necessary. Dave and Ann had their estate planning documents completed quickly and were very relieved to know that their son's future was secure. Later, when Dave and Ann welcomed a second child to their family, I was able to update their estate plan quickly and easily – around their schedule.
* Identities have been changed to protect client's privacy
A Message from Shirley
Having two young children myself, I can relate to how busy working parents can be. I understand the need to be flexible with my clients' schedules and I know how valuable it is to work with a professional who can accommodate non-standard working hours. Very often, I meet young families who express a desire to prepare their estate plan, but delay it simply because of their hectic schedules.  Even if one parent is at home with their children, that doesn't mean that their lives are any less busy! When those families do make the time to meet with me to set up their estate plan, oftentimes they express such relief that they finally did it!
I will work around your schedule to complete a comprehensive Estate Plan as painlessly as possible, eliminating your worries about the security of your spouse or young children. I will explain things clearly; taking whatever time is needed to make sure you understand your documents.  There are no "stupid questions." I also offer Group Consultations, providing you with an overview of estate plans and the planning process in a relaxed group setting of your friends or family.